We have a handful of exceptionally well behaved alpacas who are well suited to outside visits (although we don't visit anywhere too noisy i.e fayres, schools, birthday parties or anywhere there will be dogs!).
We will provide feed and trays for you to f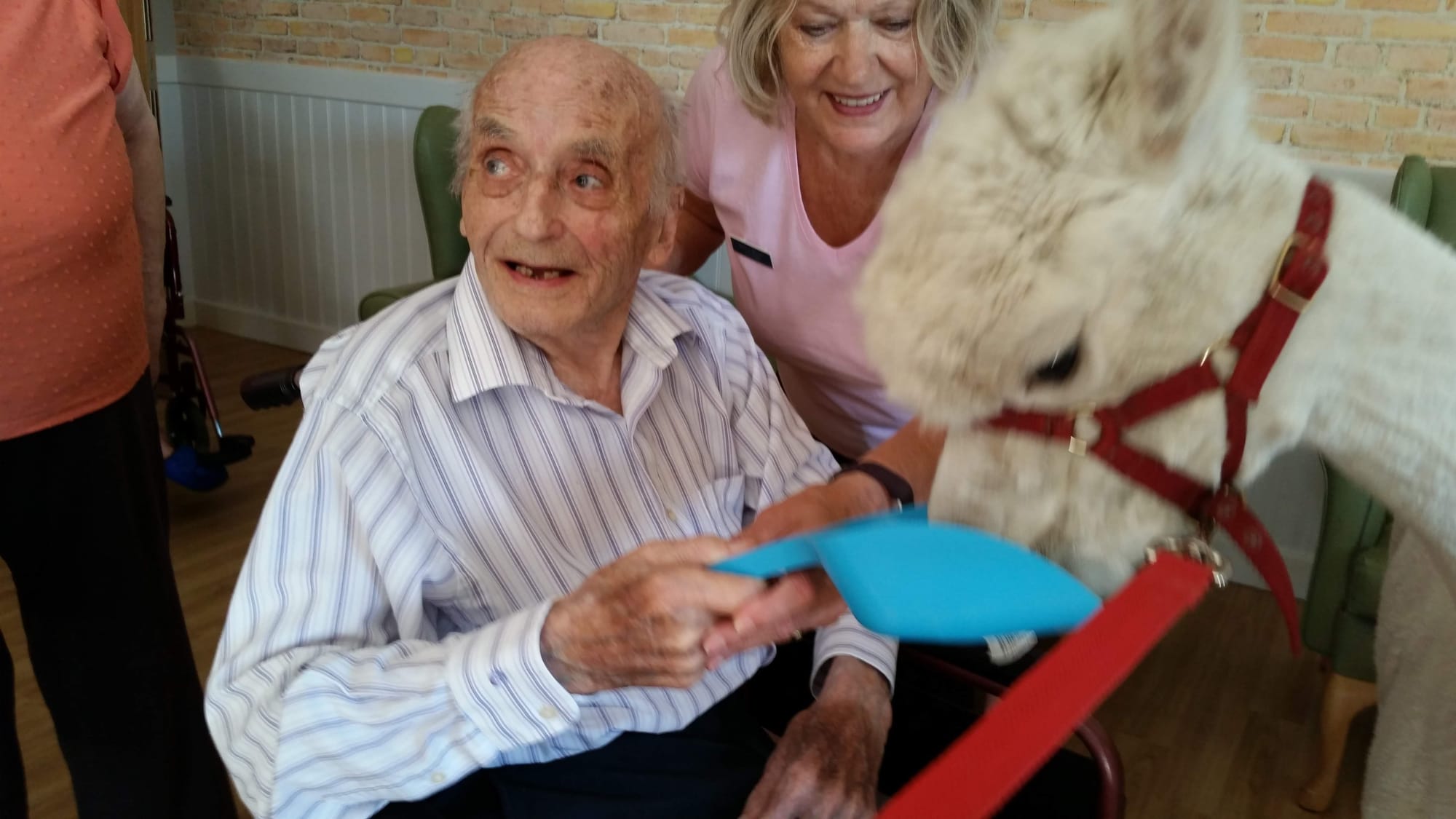 eed them, if you wish and if you have an outdoor area we can bring some hurdles to create a pen. As alpacas are incredibly nosy they are happy to venture inside and are toilet trained so accidents are extremely rare! We can bring some samples of alpaca fibre which is luxuriously soft and yarn spun from our own alpacas, as well as needlefelted animals made from their fibre. We are more than happy to talk to you about our alpacas - in fact try and stop us!
We can offer visits on weekdays during term time so get in touch to discuss dates. Animal welfare is of high importance so visits are usually limited to 1 hour and we al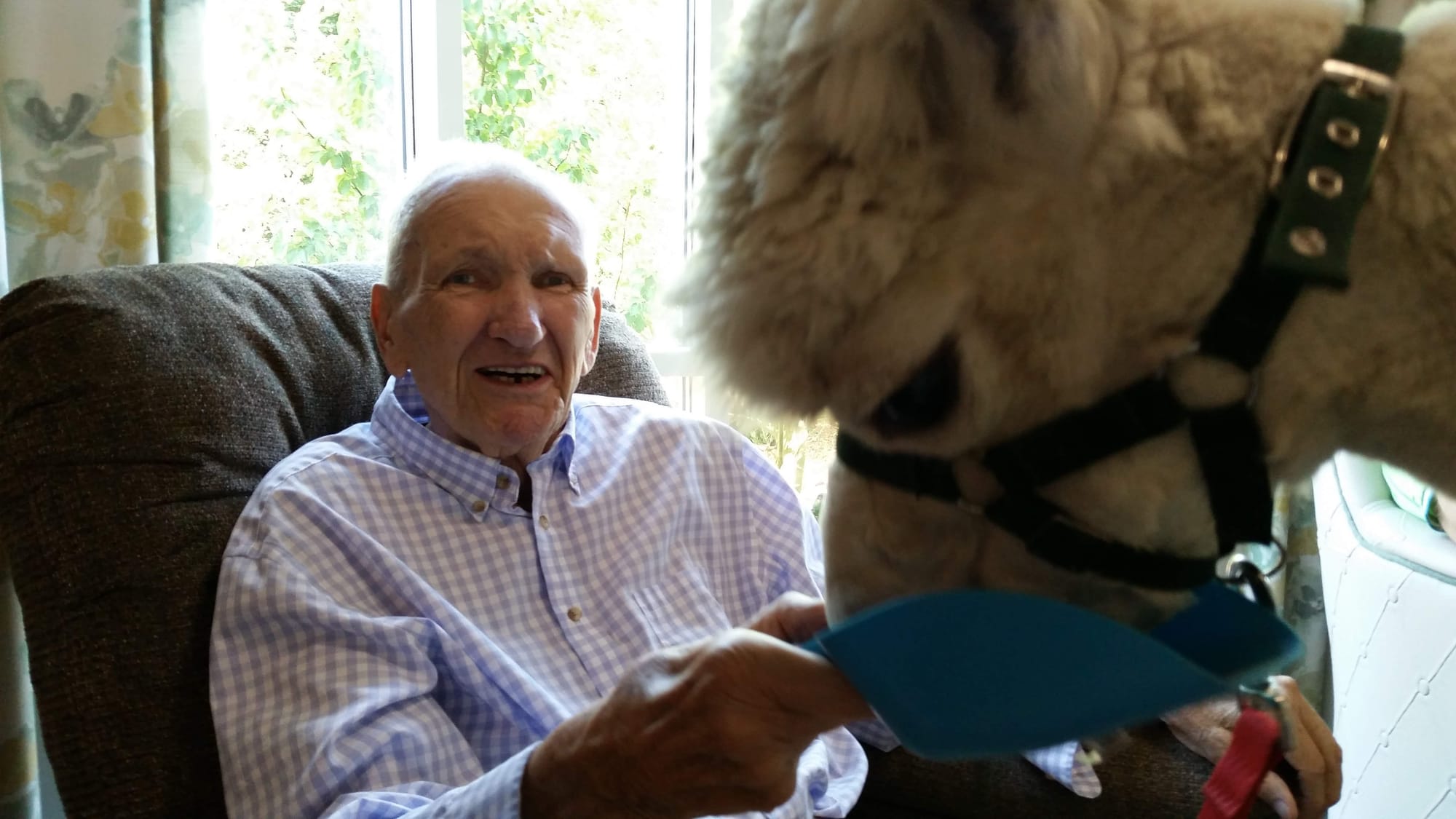 ways travel with a minimum of 2 alpacas as they need a friend to feel safe.
Cost is £300 + mileage for 2 handlers and 2 alpacas
includes VAT and insurance
To check/discuss availability call James on 07970 692550