Our "Gold" Alpaca Sponsorship package is a fantastic way to contribute to the health and welfare of one of our alpacas at Abbotts View Farm whilst also including a farm visit for you and a friend (aged 6+). "Gold" sponsorship costs £70 for 12 months and includes a laminated sponsorship certificate, a welcome letter with information and photographs of your alpaca, a copy of Jo's book: choose from "And .... are alpacas REALLY scary?!" rhyming story book OR "So..... What IS an alpaca?" photo fact book and a Gift Voucher for Two people to share 1 alpaca (aged 6+) (worth £50) valid for a year. Please note that farm visits are unsuitable for children under the age of 6 so bear this in mind if buying as a gift and children under the age of 16 must be accompanied by a paying adult.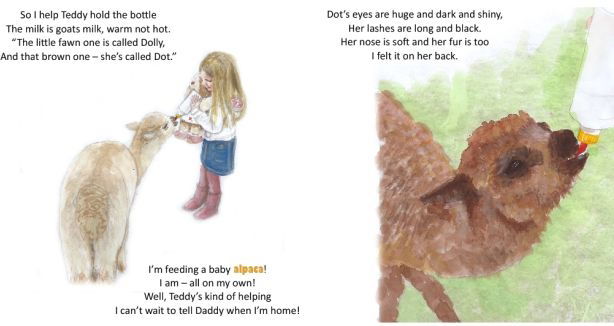 Sample page of story book
Rhyming Story Book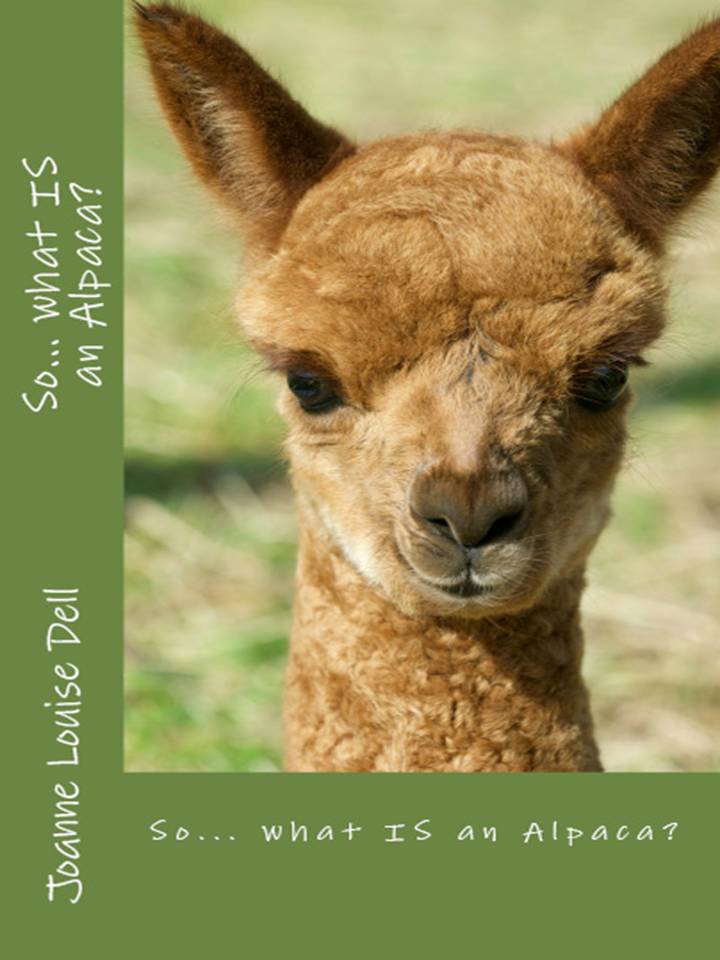 Photo Fact Book
When purchasing a "Gold" sponsorship you will be asked if you would like your sponsorship pack sent directly to the recipient (if you aren't sponsoring for yourself). You will also be able to choose the boy or girl you would like to sponsor so make sure to read a little about each alpaca to choose your perfect one.
Your Gift Vouchers will be emailed to you immediately but are also included in your Sponsors Pack, which will be posted. Your voucher code must be redeemed on our website via the Gift Vouchers page; either you or your recipient can select the date and time that you/they would like to attend from those listed (green slots have availability). When redeeming the voucher you will be asked to select the alpaca that you sponsor. If you have sponsored one of our boys on our walking team we will endeavour to ensure that he is available to walk. However, we can't guarantee it as we do sometimes rotate our walking team and not all of our boys are walked. If you choose to sponsor one our females you will be unable to walk her but we will ensure that you meet and get to feed her after you have walked one of our boys. When redeeming your gift voucher you have the option to add additional tickets if required which can be paid for when you reach the basket.
Once you have decided on the alpaca you would like to sponsor: